Episode release details
If you're interested in buying the DVDs, books or anything else then you can find some places to purchase them in the Store section.
Boxset Releases:

1

DVD Releases:

5 (4 individual Japanese, 1 English)

VHS Releases:

4 (Japanese)
Skip to to information about the DVD and VHS releases
Episode Summaries
Episode 1: Daikyu Elementary Anti-Alien Squad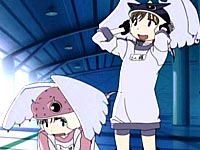 A new year starts at Division 9 Elementary School and each class begin handing out duties. Amongst the usual roles like class president however there is one that is rather unique, Alien Fighter. Yuri is in her final year of school and is shocked to find out that she has been elected to join the Alien Party. This is her worst nightmare, she hates aliens. Her worst fears are realised as she attends the first meeting and learns that not only must she catch any aliens that attack the school but also wear an alien on her head! This is known as a borg, a parasite creature who depends on the host. Each member of the Alien Party is given a borg which have wings for defense and the power to attack others by extending long and flexible drills. The other members of the party are smart, confident Kumi and Kasumi who seems to be good at everything she puts her mind to. Both volunteered to join the Alien Party, but why? There's not much time to chat as the trio are sent out with nets and rollerblades to skate after the latest alien running around the school. Yuri struggles to deal with her responsibilities and looks to others for help, but with nowhere to turn she must keep on regardless. As new threats appear at the school, Yuri, Kumi and Kasumi must learn to work together to fight the alien invasion. But is their Alien Party Advisor telling them everything they need to know?
Episode 2: Boredom, Spaceship and Overgrowth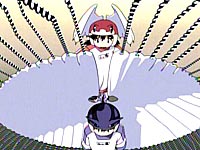 It's business as usual for the Alien Party as a strange spaceship crash lands at the school. Yuri gains a little bit of confidence during this task but is soon overwhelmed by a strange new threat. Boys with aliens attached to their heads! But why are they after Yuri's blood? As the pressure mounts, the team are pushed even further to try and work together. They learn a little more about each other in the process and grow closer. But they can not even imagine the next terror awaiting them, an incident that will make each member of the team know what real fear means.
Episode 3: Summer vacation, Borg and Death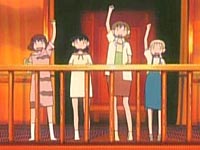 After the terrifying events of the previous episode, the summer break is extremely welcome. In an effort to forget their worries the team head off to the beach for a holiday full of different activities. Now that they understand each other a bit better it becomes a perfect opportunity to really show each other how much their new friendship means to them. However the summer can not last forever and Yuri fears what will happen upon returning to school. Despite this she is determined to not let her new friends down. Her efforts are soon shaken up however as a strange and very large alien literally lands on top of the school! But why doesn't it attack? Could it be secretly plotting something? Only Kasumi can answer.
Episode 4: The end of the beginning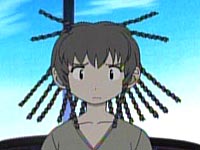 Kasumi is missing and the remaining team members get into their Alien Party outfits and borgs before being sent on a rescue mission to save their friend from a deadly threat. However this will be a battle unlike any other they have ever faced. It will test not only their friendship but also make them question who they can depend upon in the world. Although the teachers seem to know more than they are willing to say, they can not help the girls. They are on their own to face the overwhelming dangers. But what does it really mean to be alone?
DVD Releases
Click on an image below to view a larger version of each DVD cover
English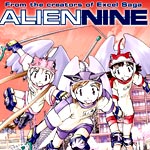 The one and only English DVD release with all episodes.
Alien Nine Single DVD
Released:

7/8/2003

Episodes:

4

Distributor:

Central Park Media

Running Time:

100 minutes

Languages:

English and Japanese with English subtitles

Description:

This is the one and only english DVD release for Alien Nine. It contains all 4 episodes of the series on one neat little disc. In addition to this it also contains quite a few extras. These include:

Art and sketch gallery
Behind-the-scenes video
Comments from the producer, Taro Maki
Trailers and Japanese promos
Preview of the manga
Dialogue script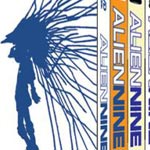 Here you can see the overall set.
Alien Nine Ultimate Collection Boxset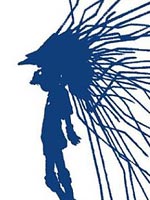 The english boxset cover is pretty unique and striking.
Released:

10/28/2003

Episodes:

4

Manga Books:

3

Distributor:

Central Park Media

Running Time:

100 minutes

Pages:

224 for each book

Languages:

English and Japanese with English subtitles

Description:

Features all of the main three graphic novels and the DVD containing all of the episodes together within a special box. Does not however include the final book Alien Nine Emulators.
Japanese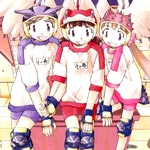 Alien 9 Volume 1
Released:

2001/06/25

Episodes:

1

Languages:

Japanese

Extras:

The first few copies of this release came with a specially made character pin or Yuri. You can view the pin and many other Alien Nine items on the Collectibles page.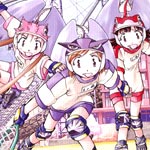 Alien 9 Volume 2
Released:

2001/09/25

Episodes:

1

Languages:

Japanese

Extras:

Mini-manga by the original author included on the sleeve.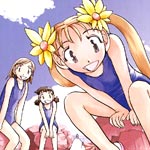 Alien 9 Volume 3
Released:

2001/11/25

Episodes:

1

Languages:

Japanese

Extras:

As a special feature, a new mini manga by Hitoshi Tomizawa is on the back of the sleeve. Also available with the VHS version.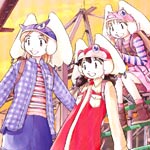 Alien 9 Volume 4
Released:

2002/02/25

Episodes:

1

Languages:

Japanese

Extras:

Comes with a mini-manga by Hitoshi Tomizawa on the back cover. Also available with the VHS version.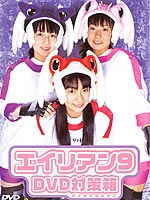 Alien 9 Bonus DVD
Released:

April 25th 2002

Running Time:

37 minutes

Product ID

BCBA-1197

Languages:

Japanese

Extras:

This DVD contains various bonus footage which included:

Music clip of the opening theme Flower Psychedelic (performed by Taisaku Musume)
Footage featuring the 3 popular voice actresses
Postrecording and event footage (2001 May)
Postrecording and event footage (2002 February)
Interviews with the cast and production team
Textless opening Flower Psychedelic and textless ending Rebirth (with 4 alternate recordings of each using a menu selection)
OVA promotional clips and commercials

Alien 9 Japanese Boxset

Episodes:

4

Languages:

Japanese

Description:

Includes all the 4 Japanese DVDs which cover all the episodes from the anime. As well as the bonus DVD.

Japanese VHS Releases

Alien 9 Volume 1

Released:

2001/06/25

Episodes:

1

Languages:

Japanese

Alien 9 Volume 2

Released:

2001/09/25

Episodes:

1

Languages:

Japanese

Alien 9 Volume 3

Released:

2001/11/25

Episodes:

1

Languages:

Japanese

Extras:

As a special feature, a new mini manga by Hitoshi Tomizawa is on the back of the sleeve. Also available with the DVD version.

Alien 9 Volume 4

Released:

2002/02/25

Episodes:

1

Languages:

Japanese

Extras:

As a special feature, a new mini manga by Hitoshi Tomizawa is on the back of the sleeve. Also available with the DVD version.

var box = {}; window.addEvent('domready', function(){ box = new MultiBox('mb', {descClassName: 'multiBoxDesc', useOverlay: true}); });