Manga Details
Looking for information on the individual manga books? Click here.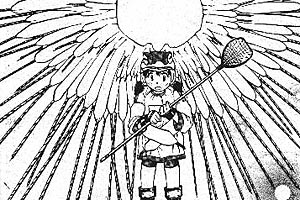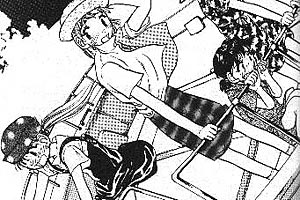 Number of volumes:

4 overall. 3 main novels and an additional book released later

Author:

Hitoshi Tomizawa

First Released:

1998 - 1999

Final Book Release:

2003

Official Websites:

Description:

The manga was the first component of Alien Nine to be released. It began its life within Akita Shoten's Young Champion magazine and ran for a couple of years, generating 3 volumes worth of content. It chronicles the story of the three girls from their first experiences in the Alien Party right up to their final months at school. It is also required to read the manga to really know what happens at the end of the anime as the books go much further than the animated series. Overall the manga goes into greater depth and detail and solves many mysteries that the anime series did not cover. Later a sequel book was released called Alien Nine Emulators which showed what the girls got up to after joining their new junior high school later in life. Yes more alien fighting, much to their surprise! This fourth book ties up a few mysteries but also presents a few new ones as the secret world of the alien invasion seems quite complex, overall however it does a good job of giving us a better idea of the aliens and wraps things up for the girls. It also features a flashback story dating back to their previous school and a few extra Alien 9 related comics towards the end.