"Run!" Kumi yelled but there path was blocked by two more creatures that resembled large eyeless dogs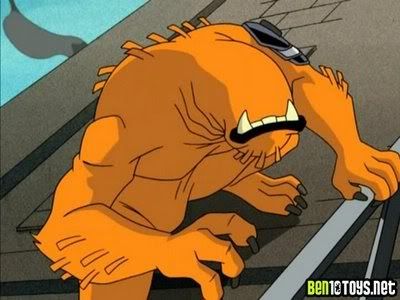 the new creatures growled as they aproched.
"Vulpimancers!" Yuri's Borg shouted as the new creatures now identified as Vulpimancers along with the large Dezmonds cornared them, meanwhile the creature Babidi
continued to watch them on his crystel ball and laughed evily.
"Yes my time of triumph is to be soon, now then tell me where Buu's containment ball is!" Babidi yelled turning to Megumi who was suspended from the wall in a strange cacoon.